The color of the year, per color gods Pantone….Greenery! I wasn't sure I initially agreed, but it's starting to grow on me as I see it expressed in different ways.
First, a small piece of how you can improve your own green outlook from a mental health perspective, the meditation studio app is an awesome tool that can help with anything from falling asleep to breaking a habit to reducing stress. Whether you're serious about mindful meditation, or just need a mental break, I have found this app to be incredibly helpful with slowing down, taking a breath, and being more mindful. Try it out!
Next, onto what's green!
Still acrylic wall art, West Elm
I love how this brings the green into your home, but is totally maintenance-free.
Asymmetrical ruffle top, Anthropologie
This fun top looks like a great piece for date night, girls night, really any night.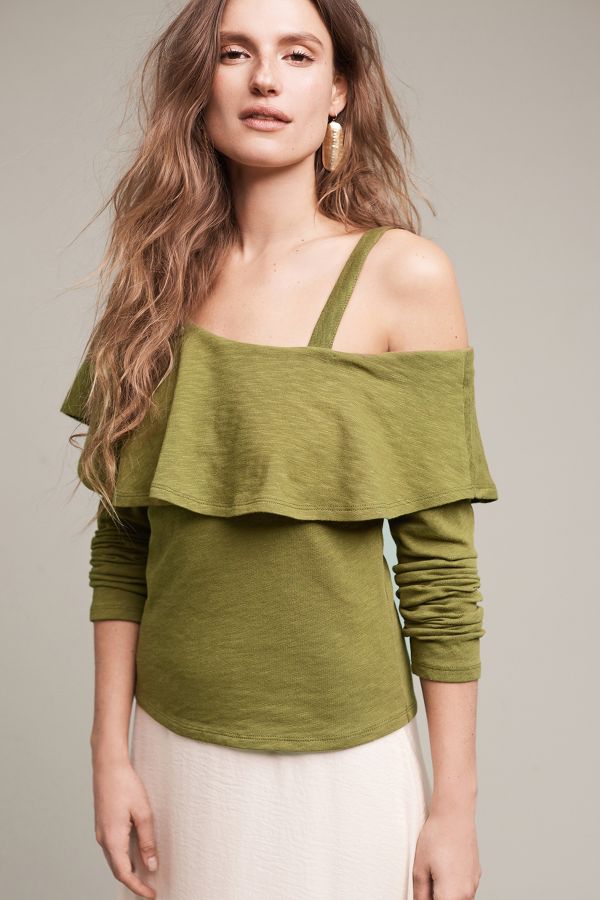 It's retro and adorable for work or home.
Start your year off right with fresh skin.
I like that there's pops of other colors, which makes this pillow incredibly more versatile, but still includes the bright yellow-green.